Sounds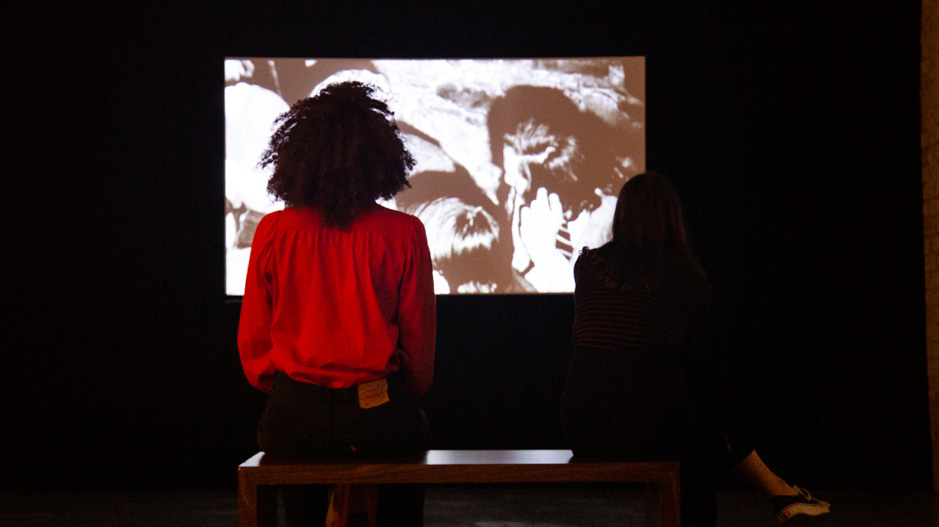 The testimonies of Central and Eastern Europeans living in the UK that we are gathering in Testimony in Practice form the basis and focus of an innovative, intermedial artwork created by our project partners and an international team of artists.
Centrala gallery has produced a unique exhibition exploring perspectives on life under the communist regime, the importance of 1989 and the revolutions leading to the fall of the Iron Curtain. Two artists worked with the testimonies gathered through the project: Maciek Baczyk [PL] from kinoMANUAL focused on analogue sound art and visuals reflecting the nature of memories as voices from the past in the present while Emma Lockey [UK] has created a physical structure to present the testimonies.
The exhibition launched on the 6 September 2019 at Centrala (18.00-21.00) and was displayed at Centrala until 25 October 2019. It moved to the Romanian Cultural Institute in London, 12-26 November 2019.
Linked to the exhibition, Centrala commissioned Maciek Baczyk to produce a piece of visual art for projection onto the University of Birmingham's 'Old Joe' Clock Tower as part of the Green Heart Festival celebrations on the 11 October 2019.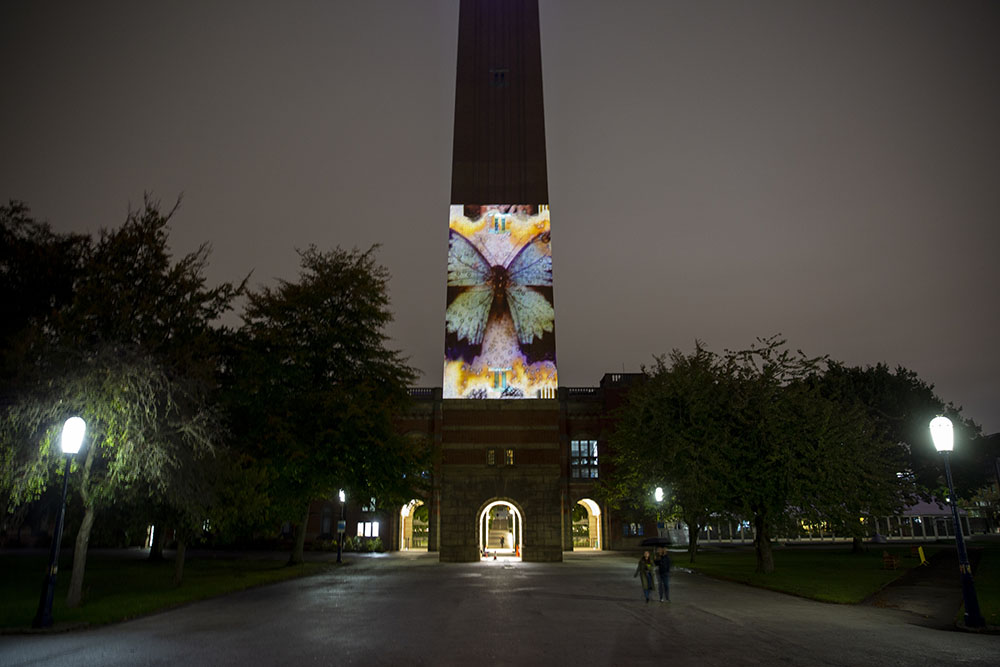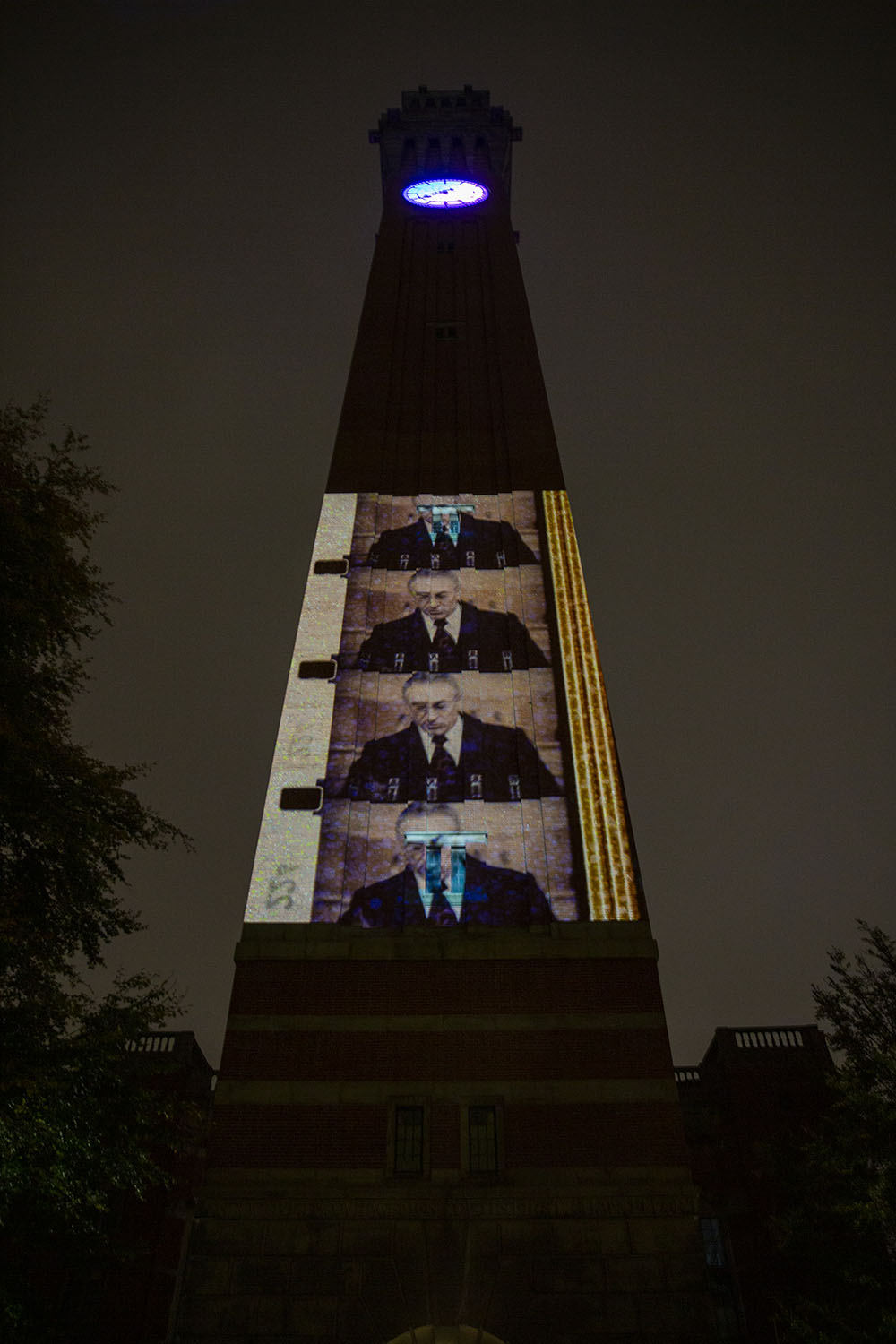 The Artists
Maciek Baczyk |kinoMANUAL| Wrocław, Poland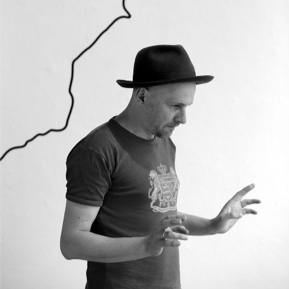 A graduate of Cultural Studies at the University of Wroclaw. Maciek Baczyk works with sound and image in practice and in theory. In 2010 Baczyk returned to visual arts, mainly experimental film and installations. One of the most important features of his works is a manual contact with film, tapes, tools and the production process itself. Together with Aga Jarzab he created a small, independent audiovisual production house: kinoMANUAL. He is very active in the independent music scene in Poland. He has performed and recorded with bands such as AGD, Robotobibok, Małe Instrumenty and his current bands: Kristen, Pin Park and _N_A__G___R____A_.
In 2006 his first exhibition "Invisible Map of Wrocław" was held at the Awangarda Gallery, Wrocław, Poland. The project resulted in the publication of the first city guide of Wrocław made by the blind citizens of the city. He closely collaborates with the Entropia Gallery in Wrocław where he presents most of his works. He is also a guest curator at the Think Tank lab Triennale, International Festival of Contemporary Drawing in Wrocław.
Emma Lockey, UK
Since graduating from the University of Central England with a degree in Theatrical Design, Emma has worked as a scenic artist, designer, prop maker and model maker for a number of companies across the Midlands. These include MAC, Talking Birds, The Royal Shakespeare Company and Birmingham Royal Ballet. More recently she has facilitated children's art workshops working with all age ranges and creative mediums.